Data Validation and Data Management Solutions
Data Validation and Data Management Solutions
Government & corporate data management experts
Intech are government and corporate data validation and data management solutions experts. We understand the costs of bad data. For over 20 years, Intech has been delivering real-time advanced data quality solutions to hundreds of Australian and New Zealand organisations. We also host many solutions on our secure private cloud. Speak to us about our state of the art address validation, geocoding and location intelligence capabilities, or our single customer view, advanced entity resolution solutions or sophisticated graph database software. 
Digital Identity and Trust
Across Australia and New Zealand, Government agencies trust Intech to manage their citizen's data, to reduce duplication and error. Talk to Intech, the government and corporate data validation and data management solutions experts about how to manage your data sets for accurate insights.
Australian Taxation Office
Australian Business Register (ABR) Explorer is a secure, online tool that provides easy access to ABNs and other government information. Intech operates and manages ABR Explorer on behalf of the ATO, delivering vital data to authorised users.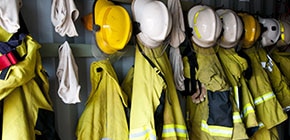 Department of Home Affairs
Intech's software is an essential part of Australia's Emergency Alert national telephone warning system, sending alerts for bushfire, flood and other extreme weather events based on location.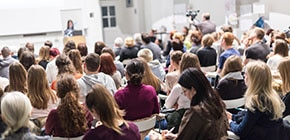 NZ Ministry of Education
The National Student Index (NSI) manages records of every student's education in New Zealand from primary to tertiary. Intech's IQ Office performs smart searching and data matching to keep the NSI clean and accurate





"IQ Matcher is the most transparent product I have used. Normally matching software is a black box with some or all of the logic encrypted. With [IQ Matcher] I can easily see the results and understand how they were derived. This allows me to justify and repeat my findings, which is crucial when publishing our research."
"Intech's IQ Office solution was embedded into the Databank software used by our clients to prepare and encrypt their data prior to upload. This led to a material reduction in risk for Westpac Databank by reducing the potential for formatting errors in the data preparation process and therefore maximising match rates."
"We are really glad we chose Intech as our partner. The project was complex with short timelines, high data volume and critical performance requirements, yet Intech handled each step well - delivering an excellent outcome for us and the Insurance industry as a whole."
Intech Solutions (Intech) helps you to improve the quality of your data by providing a broad range of products and services that identify and manage data quality issues.
Intech is an Australian-owned company that prides itself on the quality of its solutions and its many years' experience providing state-of-the-art products and services to its customers. Data validation and data management solutions include address validation, geocoding, single customer view, entity resolution, search, data migration and graph database software.
Intech has been delivering information quality solutions since its founding in 1996 and has over 130 customers including Australasian government agencies (local, state and commonwealth), utilities,
telecommunication, not-for-profit, automotive and large corporates. Customers enjoy excellent ongoing, and in many cases, long-term, mutually beneficial relationships with Intech. 
As government & corporate data validation solutions experts we look forward to helping you maximise your data quality, value and effectiveness.