Intech Solutions is proud to be involved in the CDAO NZ online data and analytics conference on 16th and 17th November 2021.
Now in its fifth year, CDAO NZ brings together New Zealand's largest gathering of Senior Level Data and Analytics Executives to explore what 2022 will have in store.
CDAO New Zealand 2021 will deliver THE industry roadmap for achieving data and analytics success in a post-COVID world.  This year's conference focuses on the biggest challenges faced today in effectively harnessing data as a strategic asset and shaping organisations to become analytically mature enterprises that outperform their competitors.
Themes include awakening data investment, managing data risk through strong governance, and sustaining and scaling data success.
Expert speakers include senior executives from Stats NZ, New Zealand Ministry of Foreign Affairs and Trade, London Stock Exchange Group, Department of the Air Force, ANZ Bank New Zealand, Woolworths and many others. Terry Goodman, Intech Founder, will be participating on "The Future of Data and Analytics post-Covid" panel.  
Key Themes of this year's Data & Analytics Conference
Sustain change and scale for success. Ensure your strategy, foundational capabilities and activities are all geared towards embedding analytics into the fabric of the organisation.
Data-informed. Upskill, adapt and evolve. Learn how organisations are enabling change through entire cross-functional, data literate, agile teams.
Awaken data investment and opportunity, and treat data as a strategic asset. Turn your analytics narrative into a success story. With data analytics at a crossroads it's time to separate the grain from the chaff and ensure value.
Thrive through change: Achieve data and analytics success in a post-COVID world. During the COVID-19 pandemic, data was the lifeblood of every country's response. This event will look at how data was used, and how it will be deployed in the post-COVID world.
Effective risk management for data. Understand specific instruments and tools that can be deployed to operationalise data governance and ensure security, privacy and the ethical use of data and AI.
For more information and to view the CDAO New Zealand website, click here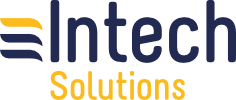 Intech provides data solutions that lay a secure foundation for robust, cost-effective and timely business transformation. Intech's products have been successfully deployed to thousands of users, across hundreds of sites.