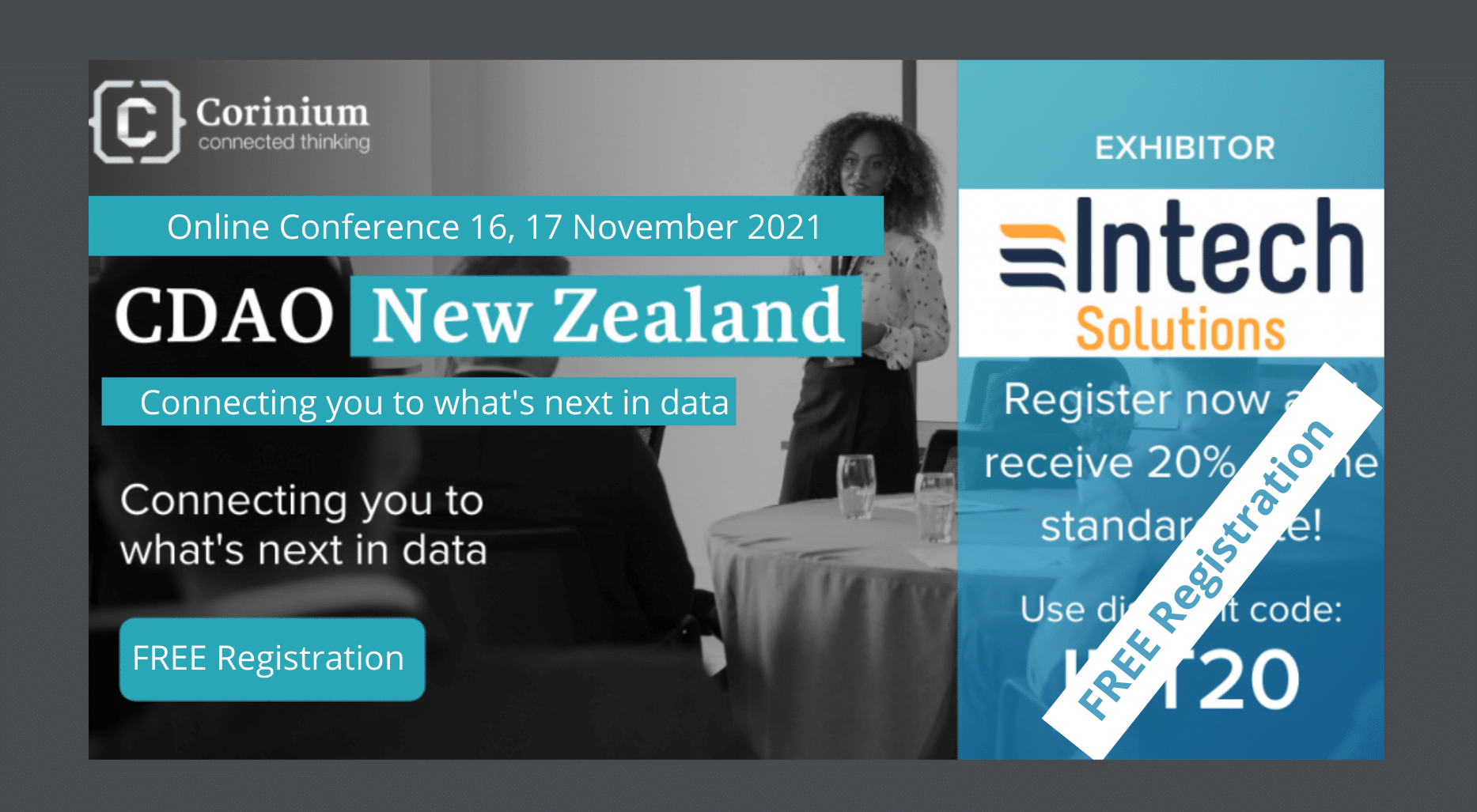 Now in its fifth year, CDAO ((Chief Data & Analytics Officer) NZ brings together New Zealand's largest gathering of Senior Level Data and Analytics Executives to explore what 2022 will have in store.
This year the conference is being held online on 16th & 17th November. Terry Goodman, Intech Founder, will be participating on "The Future of Data and Analytics post-Covid" panel.
Key themes for this year include awakening data investment, managing data risk through strong governance, data accuracy and sustaining and scaling data success.
Read More »