Inaccurate client data in your CRM is extremely difficult to spot, yet its impact on business performance is dramatic. Whether it's for lead generation, customer acquisition, retention, service or support, accurate data powers an organisation.
Most organisations believe their CRM data is accurate, however organic CRM data degradation is frequently in excess of 25% per year – in just two years half of your database can be outdated and detrimental to your business. Result, lost sales, reduced revenue and poor customer service.
During this webinar you will discover the step-by-step approach for maintaining accurate data so that you'll always reach the right customer with the right message at the right time.
We dive into:
How data quality affects business performance and decision making
How bad data occurs
We also look at:
How maintaining data quality benefits your business
Improving customer satisfaction and increasing revenue
Improving productivity and reducing cost
Building trust and strengthening client relationships
And finally: 
What you can do to improve the quality of the data in your CRM.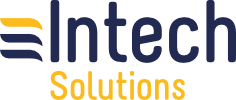 Intech provides data solutions that lay a secure foundation for robust, cost-effective and timely business transformation. Intech's products have been successfully deployed to thousands of users, across hundreds of sites. See intechsolutions.com.au