We are excited to announce that Terry Goodman, Managing Director of Intech Solutions, is one of the Keynote Speakers at the 7th Annual Australian Government Data Summit on the 23-25th March 2021 in Canberra.
Terry's presentation will cover an exciting new topic regarding graph database analytics and its use in investigations, compliance and financial fraud detection solutions. His presentation includes:
Relational vs key-value vs graph databases

The next generation of graph databases

Preparing data for graph database analytics
Terry will also share an extremely interesting case study detailing the supply and implementation of the TigerGraph graph database technology and associated professional services to a key financial institution.
If you're keen to hear more about the advantages of the latest technology in databases, you're welcome to join us on our stand or sign up virtually to participate in the conference.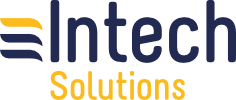 Intech provides data solutions that lay a secure foundation for robust, cost-effective and timely business transformation. Intech's products have been successfully deployed to thousands of users, across hundreds of sites. See intechsolutions.com.au