A recent customer success story illustrates the benefits of moving to IQ Cloud, Intech Solutions' hosted web service for handling large volumes of address validation and geocoding processes.
Companies of all sizes and complexity, both in Australia and internationally, are either getting on board with digital transformation or risking being left behind in an increasingly cloud-focused world.
Intech Solutions delivered such a transformation for one notable client of ours in 2023, who provided some helpful feedback for other organisations considering this move.
For reasons of commercial sensitivity, we are not able to share the exact name or nature of the business in question, but it is sufficient to say the company needed a solution that would allow them to validate and geocode over 200,000 customer address records against the Geocoded National Address File (the GNAF) – all in real time.
A tried and tested solution.
Daniel Isaacs, Service Delivery Manager for Intech Solutions, was a key architect for the final delivered solution for this customer, which required transitioning their business processes from an on-premises model to Intech's tried and tested IQ Office Hosted Web Service, IQHWS.
The transition plan included intensive testing of the system's capabilities for running their required address validation processes, with 50% of queries using the server and 50% running through the cloud. After several successful test runs of these live scenarios, the customer was confident about fully transitioning to IQ Cloud.
"Most customers who make the move to our IQHWS are doing so to get access to Intech's address validation and geocoding services," Daniel says; ". IQHWS offers additional options such as email and phone number validations, but at its core, it's about data that we either hold, or that we can call out to for external verification."
While this particular customer needed to process up to 200,000 address records, Daniel says that's by no means typical.
"We've got some customers who need to do only 200 queries a month, and some that are doing tens of millions of queries every month. So, it is quite varied – but it's the same service! The great thing with IQHWS is that size constraint is not an issue, and we're happy to take customers of all sizes on board."
Daniel says this is a stand-out feature of IQ Office Hosted Web Service – that it can be scaled to meet whatever data customers can throw at it.
"IQHWS is highly robust in terms of its performance, meaning it can handle very large loads. To ensure this, we throw volumes of a few million data points at it, on a semi-regular basis, for our own background testing purposes," he says.
"For an address validation geocoding service that actually delivers the most appropriate results, IQ Hosted Web Service is the gold standard. Other services may be able to return a response regardless of the query, but it will only be a 'best guess' – which might be fine if you're only looking for address-searching capabilities. If it is genuine address validation that you're looking for, IQHWS will deliver on this because of its unique capabilities and the authoritative data sources behind it."
With the fully hosted service now implemented for this customer, Daniel says the greatest benefit they will enjoy will be the built-in redundant system.
"With IQHWS's built-in redundancy, customers don't need multiple servers to commit to the workloads, which keeps things simple and reduces maintenance costs. It's also important to know that any maintenance required is done by people who understand the software. That's the key."
A smooth and speedy transition
Daniel says this customer shared some insightful feedback on the transition process, saying:
"Our experience moving to the cloud with Intech Solutions was much smoother than anticipated, and accomplished in a much quicker time than was originally allocated. It was not as complicated as we thought it would be, and we are quite satisfied with the tool, document and the support received. The technical documentation that Intech provided was very helpful and contains all the information required."
This customer also shared their positive experiences in working with the Intech team.
"The key challenge we anticipated at the time of planning was real-time validation and the number of iterations that our solution may require before transition. Instead, the key challenge turned out to be finding the right grammar file for the variables we required, but thanks to the quick response we received from the Intech support team on this issue, the transition was completed smoothly and speedily. Through everything, the Intech team was always very supportive, prompt, and clear in addressing all our queries."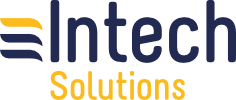 Intech provides data solutions that lay a secure foundation for robust, cost-effective and timely business transformation. Intech's products have been successfully deployed to thousands of users, across hundreds of sites. See intechsolutions.com.au