Correlation tells you how numbers interacted in the past, but it doesn't tell you the structure of that data. After a shock, the ability for data leaders to forecast future scenarios is so much harder, as you can't just draw on previous trends. 
This panel will examine: 
What will the post-COVID business look like? 
To what extent will data and analytics play a more important role in most organisations? 
What digital trends have been accelerated for organisations? 
How do data and analytics leaders support organisations during a crisis? 
Do we see a reverting back to a tried and tested (and not necessarily right) data approach during a crisis? 
What happens when you cannot use historical data to make decisions? 
How have businesses had to change their approach around systems and frameworks?
Speakers: 
Terry Goodman – Managing Director & Principal Consultant, Intech Solutions Pty Ltd 
Dr Kevin Ross – Founder and Chair, NZ Data Science & Analytics Forum 
David Thomas – Group Manager – Customer Analytics and Insights, Genesis 
Peter Gavin – GM, Data & Analytics, ANZ Bank New Zealand
The Future of Data and Analytics post Covid-19 (Keynote Panel Discussion CDAO NZ Conference Nov 21)
Your FREE
Data Science
Mini-Guide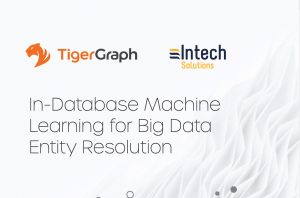 Data collected by organizations is increasing at a relentless pace, but can still give a misleading or fragmented view of the real world.
For example, a person could appear multiple times or have multiple digital entities within the same database, due to typos, name changes, aggregation of different systems and so on. So, how do we match entities when the ID systems may be different or contain errors?
Entity resolution (ER) helps get to the truth. Entity resolution, which is the disambiguation of real-world entities in a database, is an essential data quality tool.
Graph provides an efficient approach for the entity resolution problem. A native graph database with massive parallel computing capability is the best tool to implement the approach.
Ready To Speak With an Entity Resolution Expert?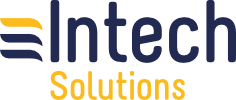 Intech provides data solutions that lay a secure foundation for robust, cost-effective and timely business transformation. Intech's products have been successfully deployed to thousands of users, across hundreds of sites. See intechsolutions.com.au