When someone asks us, "Who are you?" – there is a multitude of ways we could answer.
We could give our name (first, middle or surname), or a maiden name, or a married name, or a nickname, or even our job title or occupation. The names we use for ourselves often vary depending on the circumstances in which we find ourselves.
However, when someone asks us, "Where are you?" – the answer tends to be much simpler.
The vast majority of people have a fixed address; that is, a physical location – an identifiable point on a map – where they spend the majority of their time. It could be a home or a business location.
While a business or an individual's address may change occasionally as they relocate for any reason, on the whole, the address is the most stable and accurate way to spatially pinpoint where most of us are at any one time.
Technologically speaking, the process of identifying those millions of data points on a digital map is known as geocoding.


Where geocode information comes from
In Australia, the trusted source for geocoded address data is the Geocoded National Address File (G-NAF). This database is essentially a digital representation of Australia's built environment, developed over the last 30 years by drawing on information from over 50 million addresses.
As it is maintained using independently validated data, the G-NAF database is the primary source of geocoded addresses used by the government and businesses – including Intech Solutions.
When you have access to such a massive database of validated addresses, it then becomes possible to identify a wide range of important attributes associated with those addresses – and there is much that can be deduced from this information.
Harnessing the power of accurate geocoding – that is, transforming address data into tangible information about a physical location – is at the core of the practice known as location intelligence.
Through geocoding, it becomes possible to fully understand the demographics of a particular catchment area, which in turn provides vital information for planning around service delivery in that area.
It all comes down to knowing where you are.
The power of geocoded data
To understand how powerfully geocoded information influences our lives every day, you only need to look at the organisations that utilise it, and how it undergirds the work they do:
Health departments use geocoded data to track where community health needs are greatest to determine where hospital services should be delivered or improved
Epidemiologists use geocoded data to determine where COVID outbreaks are occurring to assist in targeted communication and prevention
Insurance companies use geocoded data to determine risks around land usage for construction (eg. flood zones)
Financial organisations use geocoded data to investigate, identify risk and prevent fraud
Social services use geocoded data for decision-making decisions around the best allocation of funds and resources for the specific needs of the community
Education departments use geocoded data to identify catchment areas to allocate appropriate funding for schools
Scientific research organisations use geocoded data for helping identify differing variables for gauging climate risks
Police services use geocoded data for investigations and community protection
Marketing companies use geocoded data to identify demographics and create more focused campaigns that reach audiences more effectively
The possibilities for utilising geocoded data don't stop there. Once you know the 'where', you then have the starting point for reaching the 'who', whatever your organisation's purpose may be.
Being able to precisely identify the location of your customer, supplier, or service delivery points allows you to maximise the impact of your day-to-day operations and strategic planning.
Of course, an organisation's ability to accurately segment its target audience, as well as plan for demand in a timely manner and create targeted marketing messages, will only be as good as the quality of the information you can access and integrate.
This is where Intech Solutions can help.
How Intech Solutions geocoding services can work for you
Whether your organisation does its own marketing or is the beneficiary of other marketing activities, it is crucial to squeeze every last gram of value from any relevant information you have on hand.
Intech Solutions' pioneering software, IQ Office, has been developed to bring information from traditional databases together with spatial-based location databases like the G-NAF to enhance the quality of your data.
IQ Office validates addresses by geocoding them either in real-time or in batches, applying a variety of geographic tags including latitude and longitude, electoral and statistical boundaries, as well as social demographic indicators which can collectively transform your data into a virtual mine of intelligence for delivering customer insights and better service.

A unique feature of IQ Office is its intelligent capability algorithm which allows for the identification of geographic attributes, even when addresses are incomplete, unclear, or simply incorrect. Working in tandem with its other capabilities, IQ Office's geocoding integrations can significantly increase the accuracy and effectiveness of your company's data.
So, if it's location intelligence you need, IQ Office can deliver. Contact us today for a discussion about how our geocoding capabilities can help you improve the reach of your data and maximise your returns.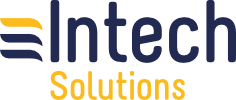 Intech provides data solutions that lay a secure foundation for robust, cost-effective and timely business transformation. Intech's products have been successfully deployed to thousands of users, across hundreds of sites. See intechsolutions.com.au