The thorny issue of money laundering hit the headlines again recently with an announcement from Austrac that it was set to bring court action against SkyCity Entertainment Group after the regulatory agency found "systemic failures" in the casino operator's approach to anti-money laundering (AML).
In its announcement, Austrac – the federal agency responsible for "detecting, deterring and disrupting criminal abuse of the financial system to protect the community from serious and organised crime" – laid out a long list of allegations against SkyCity that were focused around its "failure to develop and maintain a compliant Anti-Money Laundering / Counter-Terrorism Financing (AML/CTF) programme," which left it at risk of criminal exploitation.
Amongst this extensive list, one key point stood out. Austrac said SkyCity "did not have a transaction monitoring program to monitor transactions and identify suspicious activity that was appropriately risk-based or appropriate to the nature, size, and complexity of SkyCity."
One doesn't have to be a fan of the Ocean's Eleven movies to have an appreciation for the complexity of casino operations and the sheer number of customer interactions and financial transactions that may be in play over just one day of business.
Having systems and processes in place that can track the minute details within such a massive volume of transactions in real-time is crucial for avoiding the kind of situation that SkyCity now finds itself in. The fines they are facing may end up in the millions, with some estimating these could potentially reach A$50 million after all investigations are finalised. It's also thought that this figure is conservative, and even more fines could be on the cards.
The Australian Institute of Criminology estimates that serious and organised crime cost Australia up to an estimated $60 billion in 2020-21. It's difficult to know how much of this is laundered – and as money laundering activity can occur in a wide variety of ways, it cannot be assumed that these activities will follow the exact same patterns.
Clearly, there is a lot riding on being able to successfully tackle money laundering activity within any business. However, achieving this within an organisation like SkyCity that must deal with highly complex and massive data sets in real-time demands a technological solution – one that can beat the odds of finding the tell-tale needles of information within a giant haystack of data.
It's time to call a spade a spade and realise that when it comes to identifying money laundering activity, the best new technology for the task is the graph database, specifically a native graph data base from a vendor like TigerGraph.
Running the table on AML with Graph Databases
The graph database is a modern software tool that works by finding common attributes and connections between millions of data points, analysing them to identify patterns of interest that can identify suspicious transactions. (Companies such as Google, Amazon, Facebook and LinkedIn are heavily dependent on graph databases to deliver their services.)
In the case of tracking money laundering, data points of interest could include bank account numbers, device ID numbers, time of the transaction, and currency. As its name suggests, the graph database creates a visual representation of these data points that can provide a unique, real-time view on the flow of funds within financial systems, which can in turn help point to money laundering activity.
Like calculating the odds for hitting the perfect hand of poker, it's near impossible for the human brain alone to make the kind of connections necessary for spotting relationships between entities in data sets that contain millions – even billions – of data points.
However, by enabling the graph database to find patterns and relationships between these millions of data points on their behalf, a business then has the intelligence that can reveal the financial trails that may expose evidence of money-laundering.
SkyCity has said it will be continuing to work with regulators on "ongoing enhancements" of its anti-money laundering and counter-terrorism financing obligations programmes. The smart money says their best bet is to consider how graph databases can be part of those enhancements.
Don't gamble with technology that is not up to the task. When it comes to anti-money laundering reporting, graph databases could just be your ace in the hole.
Enabling anti-money laundering reporting with TigerGraph
Intech Solutions utilises the powerful data analysis capability of TigerGraph for our anti-money laundering projects.
TigerGraph differentiates itself from other graph products through its ability to scale to review billions of data points in a day and perform the deepest link analytics possible, comfortably providing superior graph-assisted transaction monitoring for even the largest financial institutions and payment networks on a real-time basis.
Don't leave AML to chance. Get in touch with Intech today for a confidential discussion on how our solutions can deliver your business all the benefits of a Native Graph Database for location intelligence, and more.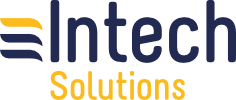 Intech provides data solutions that lay a secure foundation for robust, cost-effective and timely business transformation. Intech's products have been successfully deployed to thousands of users, across hundreds of sites. See intechsolutions.com.au