So, you need to improve and rapidly scale your online and retail adoption and customer experience and you've identified that it's not the CRM that's holding you back, it's the data.
The quality information your business needs to serve new and potential customers. That's a problem in any economic climate, but it is even more so when organisations and their employees come under pressure to move online quickly, as we have in the current pandemic.
Having made the call to invest in a data quality solution, it's time to think about what you need to achieve. Here are some things you should keep in mind:
As part of the customer onboarding qualification, providing the correct delivery address is an essential core requirement.
Data quality and data enhancement is a project, not an appliance, so look for a partner that understands this.
Strong data parsing is the key to data validation.
Standardisation enables multiple data sources to be merged successfully.
Using geolocation as part of your service delivery sets the right expectations with location intelligence.
Enhancing data with demographic indicators will enable better planning.
Incorporating your data intelligence as reference data will add value and insights, so ensure your solution can incorporate private data sources.
A solution that can achieve validation and enrichment as a single pass to maintain
quality and enable real-time capability will help ensure you don't lose clients during the online experience.
Partnering with a firm with a deep understanding of the IT field in general, and information in particular, is key.
Choose a data quality solution that can be tailored to your organisation and that achieves completeness, timeliness, and is fit for purpose.
A partner that is based in, and committed to, your locality will provide long term service and support.
Every customer you have uses your product or service in a way that is unique to them, so it makes sense that the data in your CRM has been structured in a way that makes that information readily and easily accessible. Top of mind for you is if your data specialist partner can quickly get to grips with your business and deliver value to you from the get-go.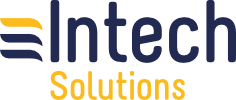 Intech provides data solutions that lay a secure foundation for robust, cost-effective and timely business transformation. Intech's products have been successfully deployed to thousands of users, across hundreds of sites. See intechsolutions.com.au