It doesn't matter what you sell or who you serve, the success of every business and organisation is dependent on helping customers. What are their pain points and how are you uniquely placed to solve them? 
Finding out the right information and recording it in a way that is easily accessible to everyone in your organisation is what makes CRMs such as Salesforce or Microsoft Dynamics such a worthwhile tool. But no CRM can truly solve a fundamental problem such as poor data being uploaded in the first instance.
Often businesses don't know how to put into practice good data quality processes such as data validation and enhancement at the point of capture. Instead they persevere with incomplete records, messy data, old information and duplicate records. Not only can poor data-control at the CRM level seep into other aspects of your reporting and analytics, it can result in disappointing the people that keep you in business – your customers. 
Maintaining quality customer data and collecting key information relating to each customer isn't getting any easier – quite the reverse. Massive volumes of data, from diverse sources and in non-uniform structures, are contributing to the challenge. Compounding this is the shift towards greater personalisation – customers just expect you to know their unique preferences. Even the downtown cafe is supposed to know if a repeat customer likes one or two sugars with their double expresso. 
Don't blame the tools, look instead at the input – as the old saying goes "garbage in/garbage out". If you have an inkling that poor data is where the problems begin with the CRM in your organisations, then check out part two in our series on 'Achieving data quality for CRMs'.
Benefits of solving poor data quality problems
Problem solving is what CIOs and IT Managers do every day and as businesses move more of their operations online – a trend accelerated by unprecedented events such as the current Covid-19 pandemic – their to-do list grows longer.
A problem like poor quality data in a critical tool such as Salesforce or Microsoft Dynamics isn't always a priority, but it can have dire impacts on your business if left unattended. While the benefits of implementing an information quality project, when done correctly, are numerous, and include the following:
eliminating the effort involved in quality checking redundant data,

eliminating waste from misdirected customer communications,

simplifying and accelerating data entry,

using existing and new data efficiently to improve customer interaction,

making sense of multi-channel data sources including social media, and 

feeding validated and trusted data to analytics tools for improved decision making.
These benefits are critical to ensuring your organisation makes best use of its CRM, but a dedicated information quality project requires specialist expertise and handling.
It may be that right now your IT team is too busy dealing with the day to day. Unfortunately, data issues don't go away, and what's more they are likely to become even more complex as businesses and government's grapple with a post-Covid-19 economy where the support of on-line systems is essential.
That's where a dedicated data specialist like Intech Solutions can provide real value to your organisation, especially if they are able to get alongside your team and work with them to solve the challenges associated with data integrity. In our third and final post in this series on 'Achieving data quality for CRMs' we will consider what to look for when deciding on a specialist data quality partner.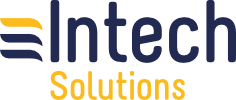 Intech provides data solutions that lay a secure foundation for robust, cost-effective and timely business transformation. Intech's products have been successfully deployed to thousands of users, across hundreds of sites. See intechsolutions.com.au